The Portland Timbers defeated the Seattle Sounders 2-1 on Friday night at Providence Park in Portland, Ore., behind goals from Dairon Asprilla and Sebastián Blanco. Yeimar scored the lone goal of the evening for Seattle. Yeimar opened the scoring in the eighth minute when he got his head on a beautiful cross to the far post by Alex Roldan. The hulking center back rose over his defender and headed in his first goal of the season.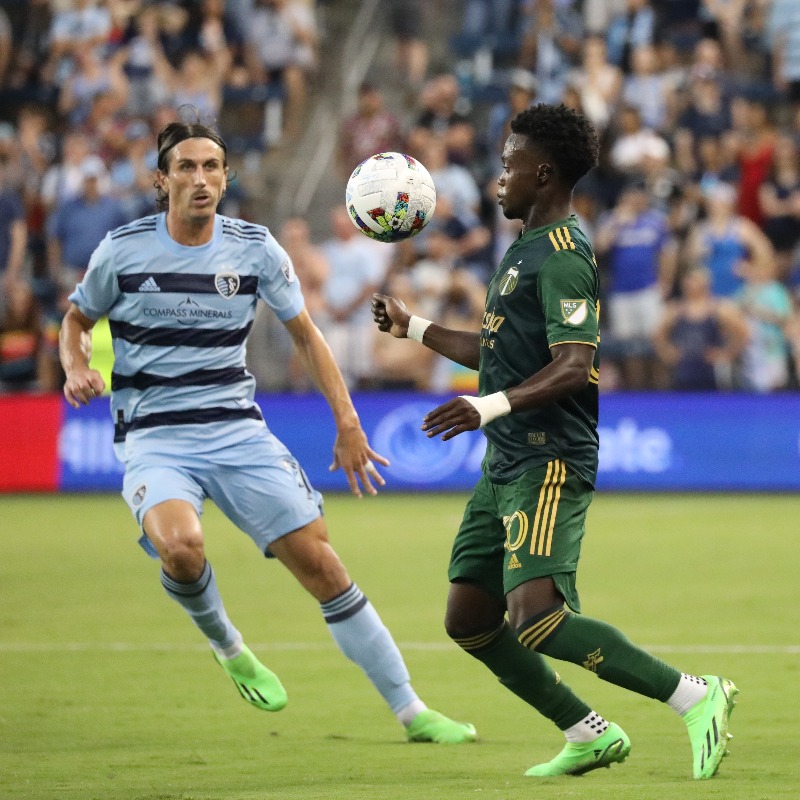 The Timbers leveled the match in the 41st minute on a penalty from Asprilla. Eryk Williamson drew the foul on Yeimar that led to the PK. Portland nearly took the lead before halftime when Stefan Frei dove to his right to parry away a shot from Asprilla from distance. The Timbers found the ultimate match-winner in the 51st minute when Asprilla flicked a Williamson free kick to the far post for Blanco to tap in his seventh goal of the year.
Jordan Morris nearly equalized in the 80th minute when his diving header on a Nouhou cross sailed just wide. Rookie Jackson Ragen had the best chance of the second half in the 85th minute when his header on a Roldan cross clattered off the crossbar. The Sounders end the evening in 10th place in the West on 33 points, three points behind the Timbers for the final playoff spot but with a match in hand.
TWO TAKEAWAYS
Bucking the trend
Friday's match was the first time in the last five meetings and only third in the last 13 between these two teams that the away team did not win.
3-5-2
The Sounders came out in the 3-5-2 formation again like they did in their 3-3 draw at the LA Galaxy last weekend. With one more road contest left on their three-match away run, and especially with Cristian Roldan out for the next month after undergoing groin surgery, the formation shift is likely here to stay for a while.