MLS football club Charlotte FC will have to be without midfielder Chris Hegardt for eight weeks after he picked up an injury in traiming. The MLS football outfit announced in the week that Hegardt would be sidelined for around eight weeks after a meniscectomy surgery was carried out on him earlier this week.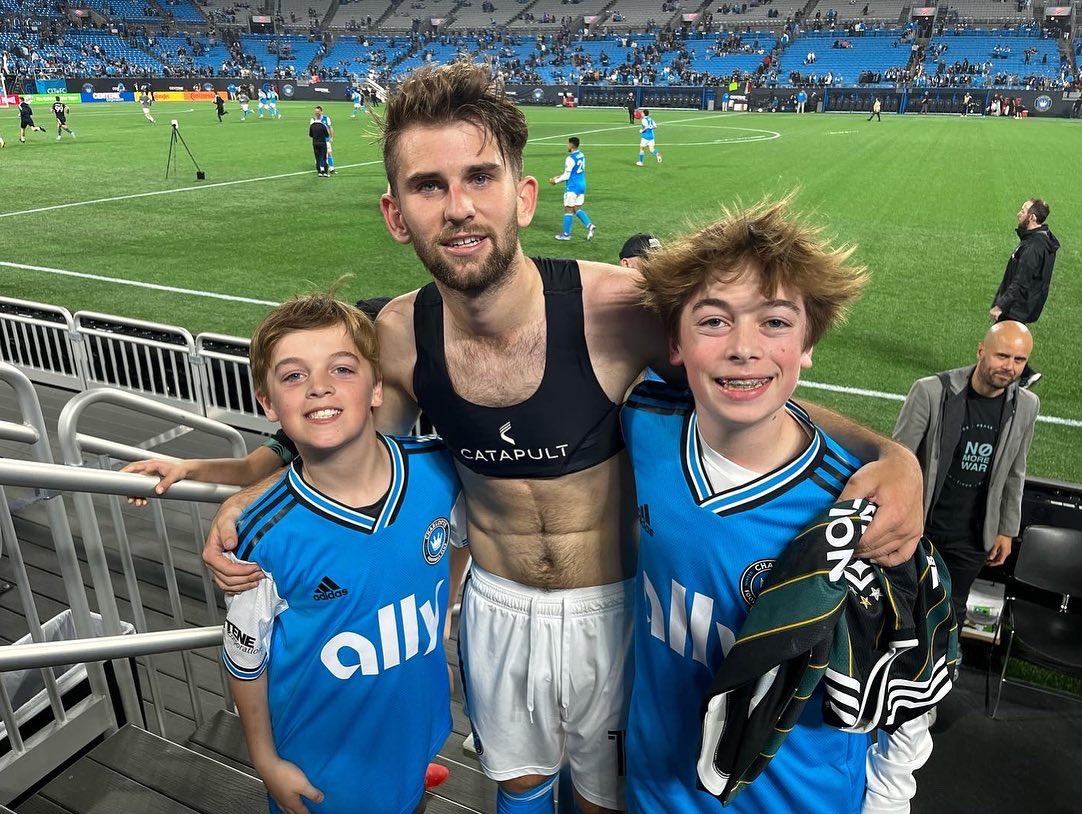 20-year-old Hegardt suffered an injury to his meniscus during Charlotte FC training. The young midfielder was used as a substitute in the first two games of the recently started MLS football season. Hegardt was used as a substitute for the game against D. C. United and he was also a substitute when Charlotte FC played against Los Angeles Galaxy (LA Galaxy).
The injury update on Hegardt was delivered by Charlotte FC via a statement released this week. The statement said that the midfielder is expected to make a full recovery from injury on the back of the surgery done to correct the problem. According to the update provided by the MLS football outfit, Hegardt is not expected to return to the pitch until late May.
Charlotte FC head coach Miguel Angel Ramirez has an almost healthy team at his disposal. Vinicius Mello is the only other player with a long-term injury at Charlotte FC apart from the aforementioned Hegardt. While giving an update on the injury to Mello last month, Charlotte FC coach Ramirez said that the player would need at least three months to recover from his injury.
While Mello and Hegardt are long-term injury absentees, Charlotte FC have doubts over the likes of striker Karol Swiderski, defender Jan Sobocinski, winger Jordy Reyna and defender Adam Armour. Striker Swiderski picked up an injury on his right thigh during the last MLS football clash with New England Revolution last weekend. Winger Reyna is also struggling with a right thigh issue, while defender Sobocinski has a left thigh injury. For Armour, the defender has a back issue.