David Beckham once told anybody that cared to listen to whatever he has to say these days that his next big dream after conquering football on-pitch is to conquer it off the pitch. Instead of doing it by the touchlines, wearing suits and pretending to shout something profound at his players, he has chosen to do it by owning an MLS football franchise: Inter Miami.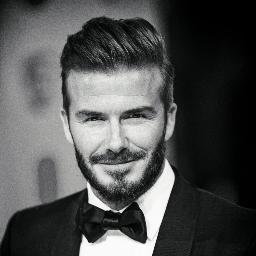 Luis Suarez is fancying a move to America when his time with the Catalan giants finally elapses with the afore being a choice destination for the fast ageing prolific Uruguayan forward.
The striker has been at Barcelona since leaving Liverpool and unlike the Catalans' foray with another MLS Football ambassador Zlatan Ibrahimovic, Suarez has been one the most prolific players to grace the turf of Camp Nou in years. With 185 goals in 260 appearances, it remains to be seen if Barca will be lucky with that kind of striker in the future.
Suarez has been introspectively linked with David Beckham's traditional American MLS signing Inter Miami when they jointhe league next season. The competition in the American league will offer the Barca man a befitting retirement.
Any team needs a big signing to help them make any noise, generate enough waves and get people throwing money at them all in the name of buying jerseys and paying for tickets to see their "favourite" footballers not minding that anyone remotely close to such category is probably passed his prime.
The Uruguayan International insist the MLS has grown competitive over the last few years as there has been a movement of younger players most of which come from South America. This is opines has improved immensely the quality of football being played on the American turf and will be an interesting choice for young and aspiring footballers from all over the world.